Can you tell us a bit about yourself and your background in journalism?
I am a freelance photojournalist and my work is mostly centred around social justice and equalities issues. I do some news photography, have covered election campaigns across Wales and work with marginalised groups to improve representation and support communities to share their own stories.
How did you first hear about NewsWise? Why did you want to get involved and volunteer?
The NUJ put a call out for volunteers. It's important to encourage a greater diversity of young people into journalism and showing children that journalism can be a career for them is important to me.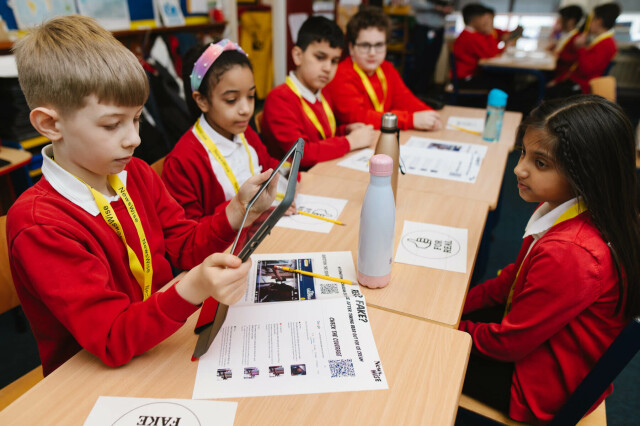 What have you enjoyed about working with NewsWise and meeting the children and their teachers? Are there any highlights you would like to mention? 
Both teachers were clearly really passionate about overcoming barriers that their children face and wanted to raise their aspirations and broaden horizons. The children have asked really interesting and insightful questions and I was blown away with their understanding of the material that they've covered and their understanding of bias as well as disinformation/fake news.
What would you say to other journalists who were thinking about volunteering and why they should get involved with NewsWise?
I've thoroughly enjoyed my involvement with NewsWise. For a small contribution of my time, I can see the difference it has made to the children. Plenty of constructive information is provided to help you prepare for possible questions. You might be thrown a curveball, but that's good fun too.